Dumpster Rental Allegheny County PA
Allegheny County, Pennsylvania is completely within our delivery radius at Just Dumpsters. Using our locally-based Allegheny County office, we can deliver rental dumpsters to contractors, homeowners, businesses, and other customers across the county, including all of Allegheny County, Pittsburgh, and the Pittsburgh metropolitan area.
Discover how affordable a good rental dumpster can be in Allegheny County, Pennsylvania. We're available during normal Pittsburgh business hours to provide free estimates, disclose all fees upfront, and explain exactly how much you can expect to pay for your next rental dumpster in Allegheny County, Pennsylvania.
Get a great, low rate on your next rental dumpster. We have 10-yard, 15-yard, 20-yard, 30-yard, and 40-yard rental dumpsters in stock and ready to be delivered as soon as today, if needed for your project. Get an instant estimate on your Allegheny County dumpster rental with Just Dumpsters.
Using our Pittsburgh, Pennsylvania warehouse, Just Dumpsters can easily deliver rental dumpsters across the Pittsburgh metro area and all of Allegheny County.
Contractors, homeowners, business owners, construction companies, demolition companies, cleaning crews, and others all rely on Allegheny County's top-rated dumpster rental agency for affordable prices on small, medium, large, and extra large rental dumpsters in and around Allegheny County, PA.
Call our Pittsburgh-based dumpster rental office at (412) 293-0661 for all Allegheny County dumpster rentals.
We have real, human customer service representatives who are locally based and ready to answer your questions. We can provide complete pricing information upfront for your convenience – and we never charge hidden fees.
Contact us for free dumpster rental estimates in Allegheny County, Pennsylvania and all cities, towns, municipalities, ZIP codes, and regions in and around the Allegheny County, Pennsylvania region.
Cheap and Easy Rental Dumpsters Anywhere in Allegheny County, Pennsylvania
Rent a dumpster anywhere in Allegheny County, Pennsylvania with Just Dumpsters.
Locally owned and operated, Just Dumpsters has two decades of experience providing waste management services to customers across Allegheny County and the greater Pittsburgh area.
Get a free rental dumpster estimate in Pittsburgh or anywhere in the Pittsburgh metro area. Or, contact us for a free estimate for dumpster rentals in Duquesne, McKeesport, Clairton, and other parts of the Pittsburgh metro area.
Just Dumpsters also serves all boroughs in and around Allegheny County, including the boroughs of Aspinwall, Avalon, Baldwin, Bell Acres, Bellevue, Ben Avon, Ben Avon Heights, Bethel Park, Blawnox, Brackenridge, Braddock, Braddock Hills, Bradford Woods, Brentwood, Bridgeville, Carnegie, Castle Shannon, Chalfant, Cheswick, Churchill, Coraopolis, Crafton, Dormont, Dravosburg, East McKeesport, East Pittsburgh, Edgewood, Edgeworth, Elizabeth, Emsworth, Etna, Forest Hills, Fox Chapel, Franklin Park, Glassport, Glen Osborne, Glenfield, Green Tree, Haysville, Heidelberg, Homestead, Ingram, Jefferson Hills, Leetsdale, Liberty, Lincoln, McDonald, McKees Rocks, Millvale, Monroeville, Mount Oliver, Munhall, North Braddock, Oakdale, Oakmont, Pennsburg Village, Pitcairn, Pleasant Hills, Plum, Port Vue, Rankin Rosslyn Farms, Sewickley, Sewickley Heights, Sewickley Hills, Sharpsburg, Springdale, Swissvale, Tarentum, Thornburg, Trafford, Turtle Creek, Verona, Versailles, Wall, West Elizabeth, West Homestead, West Mifflin, West View, Whitaker, White Oak, Whitehall, Wilkinsburg, and Wilmerding in Allegheny County, Pennsylvania.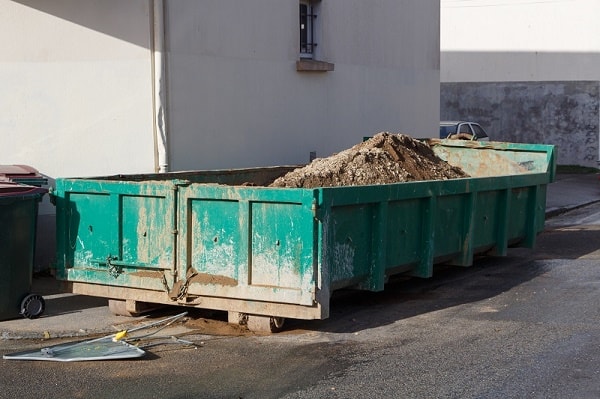 Just Dumpsters also works with all small and large customers with all different junk hauling needs in the townships of Wilkins, West Deer, Upper Saint Clair, Stowe, Springdale, South Versailles, South Park, South Fayette, Shaler, Scott, Ross, Robinson, Richland, Reserve, Pine, Penn Hills, Ohio, O'Hara, North Versailles, North Fayette, Neville, Mt. Lebanon, Moon, McCandless, Marshall, Leet, Kilbuck, Kennedy, Indiana, Harrison, Harmar, Hampton, Frazer, Forward, Findlay, Fawn, Elizabeth, East Deer, Crescent, Collier, Baldwin, and Aleppo, among all other townships in Allegheny County, Pennsylvania and area.
Find out how affordable your next rental dumpster in Allegheny County, Pennsylvania and the Pittsburgh metro area can be. Contact Just Dumpsters today for the best construction dumpster rentals in Allegheny County, Pennsylvania.
© Copyright 2023. All Right Reserved.